Driving in Snow and Ice During Relocation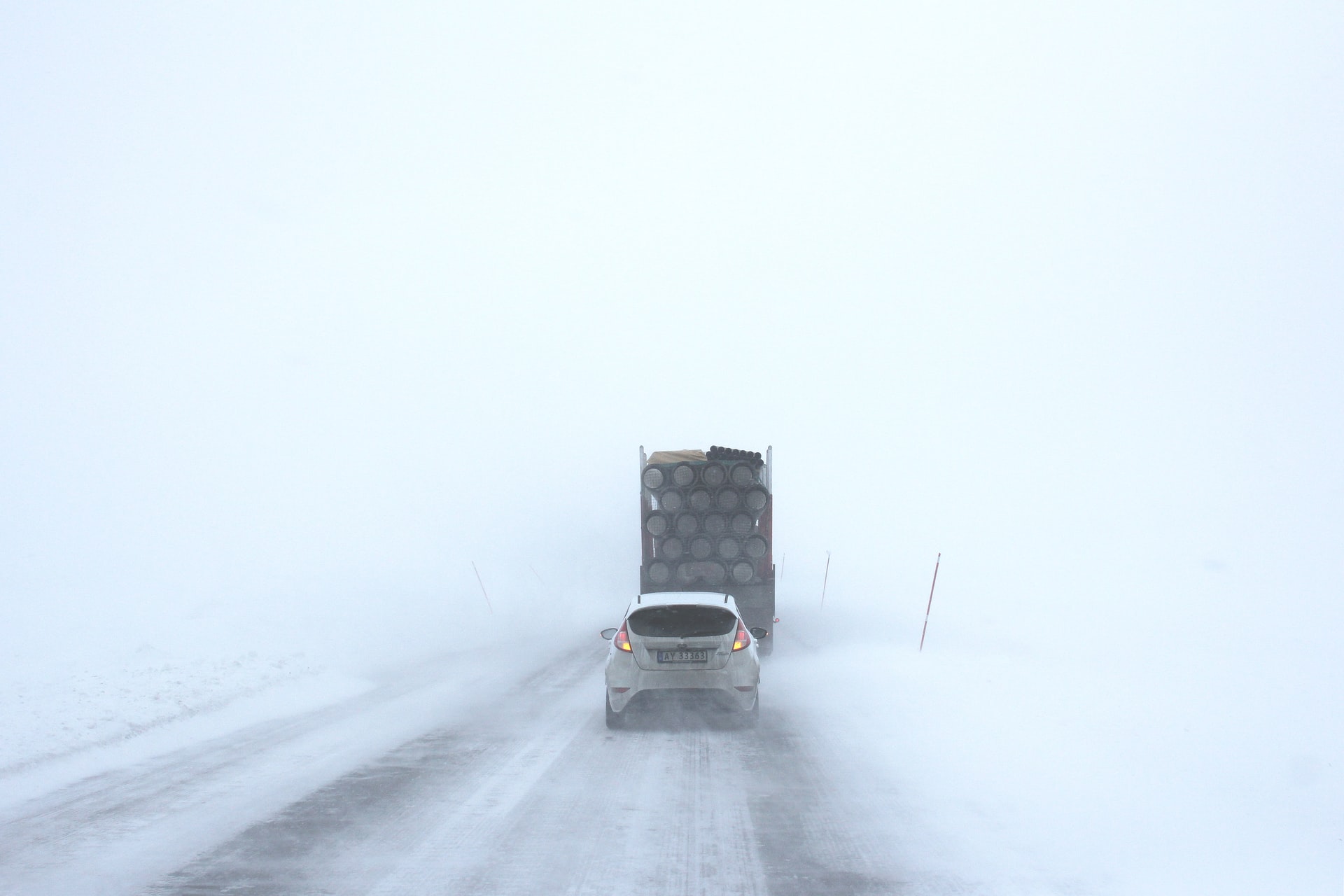 Moving in the winter has many positive aspects and this is why some people prefer it. When it is cold less people are moving so the price for hiring a moving company may not be as high as it is if you want to move in summer. Removals have more availability and you have a wider choice of a moving date. Yet, whether you want to hire a moving truck or just drive yourself to your new home, driving on ice and in snow may be tricky. Be prepared and well informed with how to drive on an icy road with these driving in snow tips.
How to Drive on an Icy Road
Driving in the snow and ice is risky and extra attention has to be paid on the road. The first thing that is important to mention to you is that if you can avoid adverse weather conditions then it is advisable that you do so. Nothing is more important than you and everyone else on the road being safe so you can leave punctuality behind before driving in snow and ice and whoever is waiting for you will understand. Still, if you have to take that trip or the weather isn't at its worse, here's what you can do to make sure that you drive in the snow safely:
Get your car ready before going on the road. Check the fluids and if your car hasn't been on the road for a while it would be good for a mechanic to look at it.
Keep your headlights on when you're on the road. Clean them and your windows regularly if it is snowing. You need to do these things for good visibility.
Be careful when overpassing large vehicles like sanding trucks and plows as their driver's visibility is decreased. Better wait for them to turn off or for you to do it.
Driving in snow and ice requires following a reasonable speed, complying with the current weather, and accelerating and stopping slowly. In this way you can avoid skidding and keep control of your auto or moving van.
Keep your eyes on the road and pay full attention to it when driving in the snow. Switch to a lower gear when going uphill or on a very icy road so that you can keep traction.
Still, if you feel that you are skidding try to hold control of the vehicle by letting go of the accelerator. Driving on ice can cause this unexpected situation to occur unfortunately. If your rear wheels are skidding, turn your wheel gently into the direction in which they're going in order to decrease resistance to the road. You may have to turn a few times to the right and to the left until your car stops skidding. If you want to break, pump gently for standard breaks and press steadily if you have anti-lock brakes (ABS). If you feel the anti-lock brakes pulsing as you step on them don't worry – this is a normal reaction. If you feel that your front wheels are skidding while you're driving on ice or snow, again stop accelerating. As the front wheels turn to another direction, the car will slow down and you will gain traction again. Then spin your steering wheel to get the vehicle going straight again and it will. Then you should release the clutch or put the transmission in "drive" and you're ready to go. You can accelerate and move on with your relocation.
When driving in snow and ice unexpected situations occur. In case you get stuck while driving in the snow, don't spin your wheel to get out of there. In this way they will dig you in even deeper. Before you drive on icy roads again clean up the snow around the wheels and under the car with a shovel. When you're done, use sand, salt, gravel or cat litter in front of the wheel in the direction of where you will be going in order to regain traction. Start the car and move forward and back a few times to get the vehicle going.
Driving in Snow and Ice
With these snow tips you can get on your move and drive your vehicle even in winter. Just remember to be extra careful. You can read more about how to prepare yourself for winter driving here. Unless the weather conditions are expected to improve or are not severe you may find it less risky for you to hire movers to ship your auto. Sometimes it is better to rely on an auto moving company than drive on icy roads yourself. That way you can get your automobile or other vehicle where you want it while you travel separately.
Hire a moving company you can trust, like US Border Movers.
---
How to Store Possessions During a Temporary International Move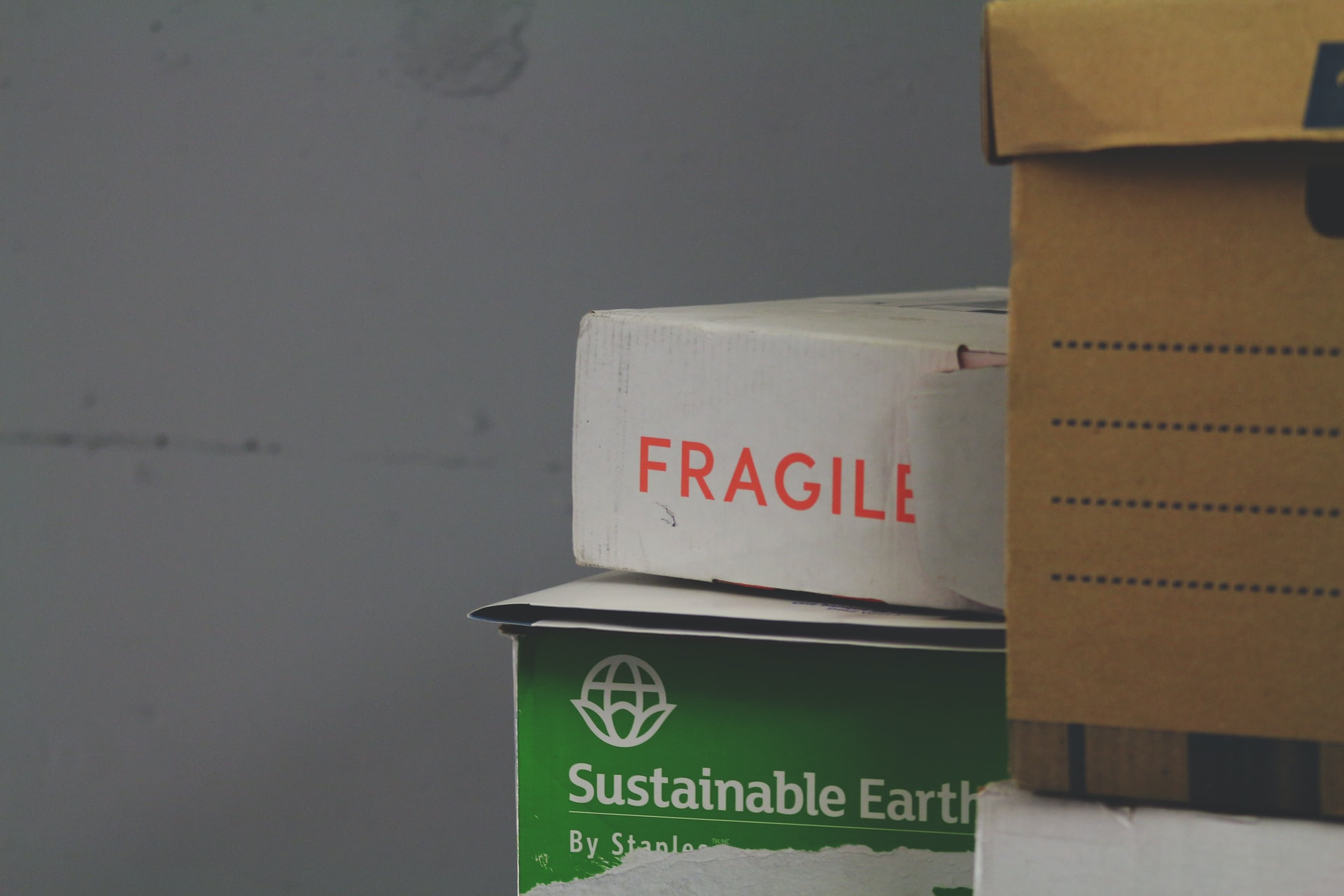 Often, international moving is necessary for employment purposes. In many of these scenarios, the move can be temporary. Even a permanent international move can prevent you from bringing some, or most, of your personal items due to varying shipping laws throughout each country.
For those items you do not want to sell, renting a storage unit may be your best option of stowing away items stateside. The following are some issues to consider when storing your belongings.
For possessions you will be bringing, it's best to leave the task up to professional international movers. These professionals can safely ship your items overseas while complying with all rules and regulations.
Nature of the items
Some items can be stored safely in storage units that are susceptible to a range of temperatures and humidity levels. Others may be damaged if stored in a unit that reaches too high or low of a temperature or produces excessive moisture. Items such as artwork, wine, classic vehicles and even family pictures should all be kept in climate-controlled environments. While climate controlled storage units are more expensive, they are worth the potential loss in valuable property and irreplaceable family mementos.
Size
Renting the smallest possible unit might be your best option when you leave items at home during a long distance move. Your possessions don't need a roomy environment — just a space that will keep your belongings safe and secure.
Policies
Does the rental company allow for advance payment? What is the policy for return of rent if the unit is no longer necessary? When is the unit available during the day? What is the security policy for the facility? When you are in the process of making an international move, you need to be sure your items will be kept safe and will be available when you eventually need them. Often, paying in advance can prevent you from forgetting payments. Some facilities allow for 24-hour removal of items. While this may be convenient if you are frequently accessing your items, it can pose a security risk. Be sure to check out the facility and inquire about what measures are in place to prevent theft.
Outdoor storage
For large items, such as RVs and boats, you may need to rent outdoor storage. Units large enough to fit these vehicles can be costly, and outdoor storage is a lot less expensive. Be sure to securely cover any open vehicles in order to keep them protected in harsh weather. Some storage facilities will also require all vehicles to be appropriately licensed and registered.
Consider a trustworthy friend
Having a trustworthy friend check on your items every so often can ensure your peace of mind. No security system is foolproof. Having someone who can check on your property allows for reports of theft to be filed in a timely manner. If you wait a year to retrieve your property and find it is gone when you get there, the odds of finding the perpetrators are slim.
International moving is tougher logistically with the more items you bring. If your international move is temporary, pack lightly, and store your items.
If you need moving services across the United States, click here.
---
Professional Packing Tips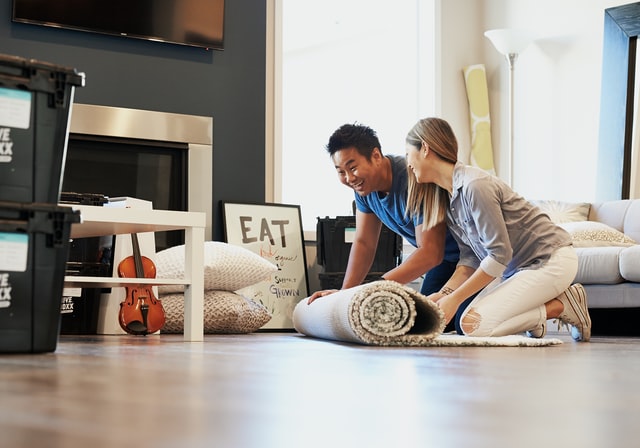 When you're packing for a move, you might want to ask yourself if you should pack it yourself or hire a professional to do it for you. In many of our moves we've never used professionals to pack our things; for me it's always about saving money. Others I know swear by packing professionals, claiming they're worth every penny. And I believe it! But if you're like me and you just can't afford the price-tag, use these tips from the professionals to make sure your stuff arrives at your new home without cracks, scrapes or permanent damage.
What Should Be Packed?
If you have specialty items or items that are worth a lot of money, it might be worth it to hire professionals to pack them properly. Chandeliers, large glass pieces (sculptures, oversized mirrors and glass top tables), and some fine antique furnishings that may just need to be properly padded. Major appliances also require special care. Check out an easy-to-follow manual to prepare your appliances for moving.
Packing Supplies
All About Boxes. A question I get asked a lot is, whether to buy new boxes or to ask the local grocer for some, both of which have their pros and cons. I'm a big supporter of recycling, so we usually try to use boxes that have been slightly used. For special items or antiques, I keep a few heavy-duty small boxes on hand. My husband, who supports going to every wine store in the city to collect used liquor boxes, finds that the boxes he collects are rarely damaged, since their former contents didn't carry anything spill-able (except very well-corked wine), and are perfect for packing books. And I agree. They're small, compact so it's almost impossible to over-pack them.
My suggestion is to do what is best for your things and for your budget. We're currently in the middle of a move; I had to move early to the new city to start a job, leaving my family back at our old home with all the packing. Needless to say, my husband collected his boxes from local stores and has managed to pack the entire house (except for specialty items like a large mirror) with used boxes. Not only did it save on our moving budget, but I also feel better that I'm moving a little greener by reusing boxes.
Other Packing Necessities
Again, in this last move, my husband took my advice and used shredded paper to fill boxes, to cushion delicate items and to keep things from moving around during transport.
That's one way to save some money and trees. However, you still may need to buy more packing supplies such as:
Packing or Sealing Tape
Packing Paper
Bubble Wrap and Anti-static Bubble Wrap
Labels
Marker
Specialty Boxes
Make Sure You Label Boxes
When I started to unpack the boxes my husband pre-shipped, I was impressed with how he'd labeled the boxes. Although he wasn't as detailed as I would be, he at least had the room locations correct and some of the contents listed.
Even though it seems to take so much time to label, proper labeling will save you a lot of time at the new house. I can't tell you the amount of hours I've spent looking through packed boxes for a recipe book or just recently, a photo album I'd promised my mother-in-law.
Most professional packing services recommend that you create a full list of everything that's been packed in the box, adding as many details as possible.
So, what should you include?
Name: I usually just put our last name.
Room: Whether it's the kitchen, dining room, child's bedroom, etc…
Contents: This is important especially if it's a mixed box, meaning that you've included several kinds of items. For instance, if you put some of the spices, a few cookbooks and a small appliance in a box, mark that it contains all three. You can also be more specific by keeping similar spices together (spices for cooking: basil, thyme, rosemary, vs. spices for baking: cinnamon, cloves, ginger), cookbooks you use often and an appliance you also use regularly.
I'd include in some boxes, a detailed list of what's inside, especially if the contents are important. My husband recommends making a spreadsheet, and using a numbering system, you can then match the spreadsheet item to the box number.
This is a lot of work if you're under a tight timeline. The best advice is to try to think of how you'll be unpacking, what's important to you and how you can best ease the unpacking on the other end.
Fragile, This End Up or Heavy: Make sure you properly label the box so that the movers know what to expect and how to handle the box. If the item is fragile, mark it or if it's a heavy box, then make sure you note that on the outside. This will help protect your goods and the people who are moving them.
If you need a lending hand while moving your house, a professional moving company like US Border Movers can help move your valuable items to your new house.
---
Moving to Oregon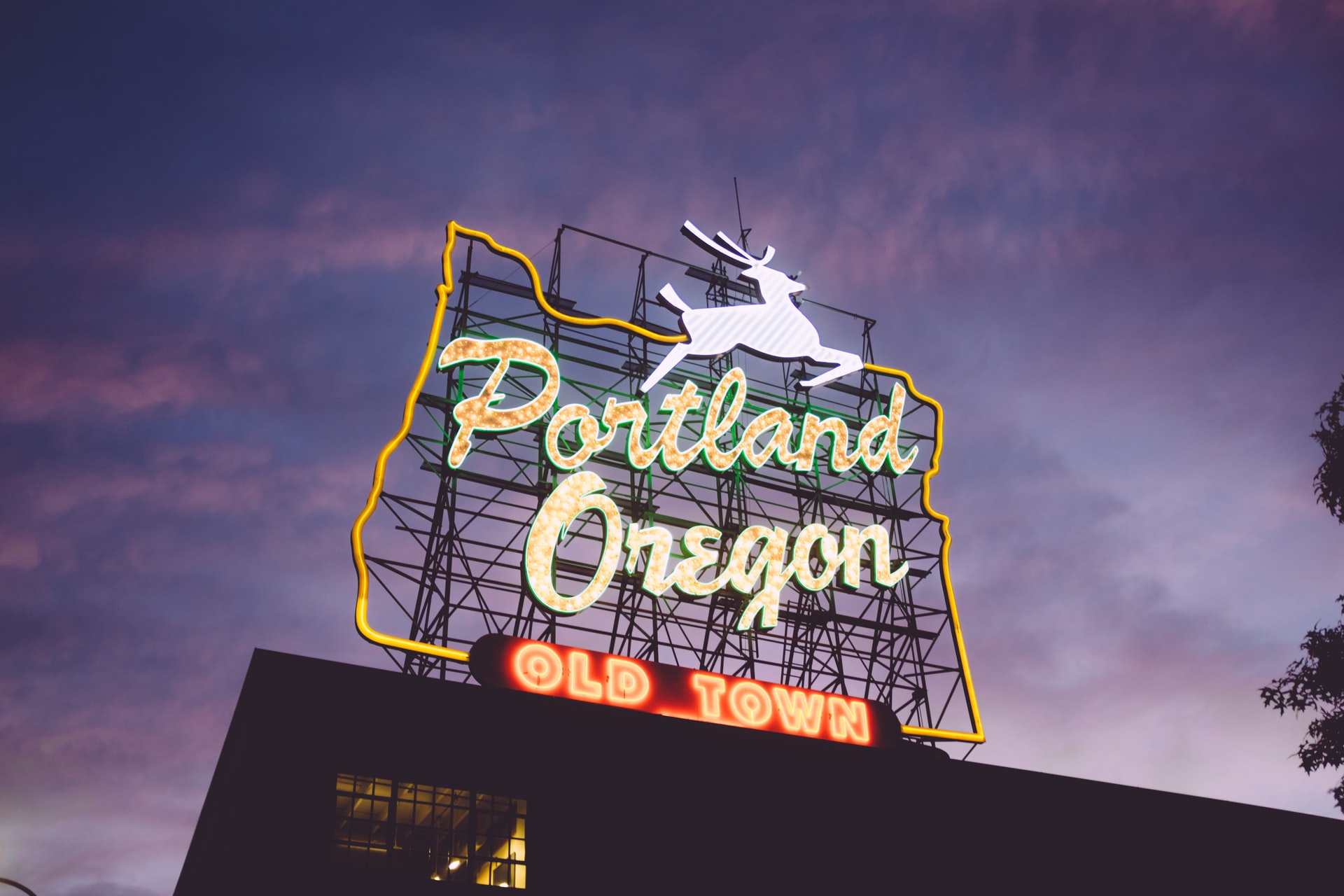 Oregon welcomes all newcomers with open arms. Oregon may be recognized for the University of Oregon Ducks or the home of Nike, but this cool climate state has more to offer than sports and athletic apparel. The diversity of Oregon gives you mountains, valleys, desert land, and a coastline.
Filled with forests that separate towns and cities, Oregon's beautiful landscape is something you cannot overlook. Oregon makes it extremely hard to ignore the outdoors. With breathtaking views of Crater Lake and Mt. Hood, Willamette and Columbia River there is no way to avoid partaking in outdoor activities. Without outdoor recreation, Oregon just isn't the must-visit state that it has become to be. In fact, tourism is Oregon's third largest source of revenue which means residents rely on outdoor recreation just as much as the visitors.
More than just a place with major attractions that are worth a month's vacation, Oregon is a great place to live. With a population of 3,831,074 (Census 2010), individuals are moving to Oregon at an impressive rate. Known for its lumber, agriculture, and technology, employment opportunities continue to open and bring in transplants.
Great weather, outdoor activities, and an overall growing state, Oregon is a great place to live. Get additional information on moving to Oregon.
Protecting Yourself When You Move to Oregon
With moving scams on the rise, the most important key to a successful move is making sure you are protecting your move to Oregon. Here are some simple tips before making your decision:
Research the moving company thoroughly by checking licenses and complaints.
Get at least three written in-home estimates from licensed moving companies.
Know your legal and binding rights as it pertains to your move.
Consider getting full value protection for items worth more than .60 cents/lb.
If you need to file a complaint or feel you have been victimized by a household goods moving company, you can submit a claim through the Federal Motor Carrier Safety Administration site
Finding the Right Home in the Right Neighborhood
Known as the Beaver State, you would think Oregon is full of forests, mountains and rivers. Well it is but tucked in among this state of great landscapes are cities and towns that you will grow a liking to. Like anywhere else, if you are looking for convenience to the city or a quaint home in the suburbs, you can find exactly what you are looking for. If you like staying close to city life, Portland is perfect. If you prefer a slower pace of living, cities like Corvallis are great.
Broken down into regions, Oregon offers several options:
Willamette Valley – Where you can see Oregon's most populous cities, Willamette Valley is a great place to live.
Cascade Mountains – Great for outdoor activity, the Cascade Mountain area is filled with thick forestry, peeks, and spring water clean enough to drink.
Central Oregon – Mostly desert, central Oregon is considered the gateway to the desert.
Eastern Oregon – Filled with farmland and a forest, Eastern Oregon is filled with cattle and timber.
Oregon Coast – If there is ever a need to get away, the Oregon Coast is the place to go. A few hours away from Portland, it's a great escape.
Southern Oregon – Another great area for outdoor attraction, you will find South Oregon to have world-class fishing, emerging wine regions, and therapeutic waterfalls which lead to Crater Lake.
Largest Cities by Population: Portland, Eugene, Salem, Gresham, Hillsboro, Beaverton, Medford, Springfield, Bend, Corvallis
If you need a lending hand while moving your house, a professional moving company like US Border Movers can help move your valuable items to your new house.
---
Moving to Illinois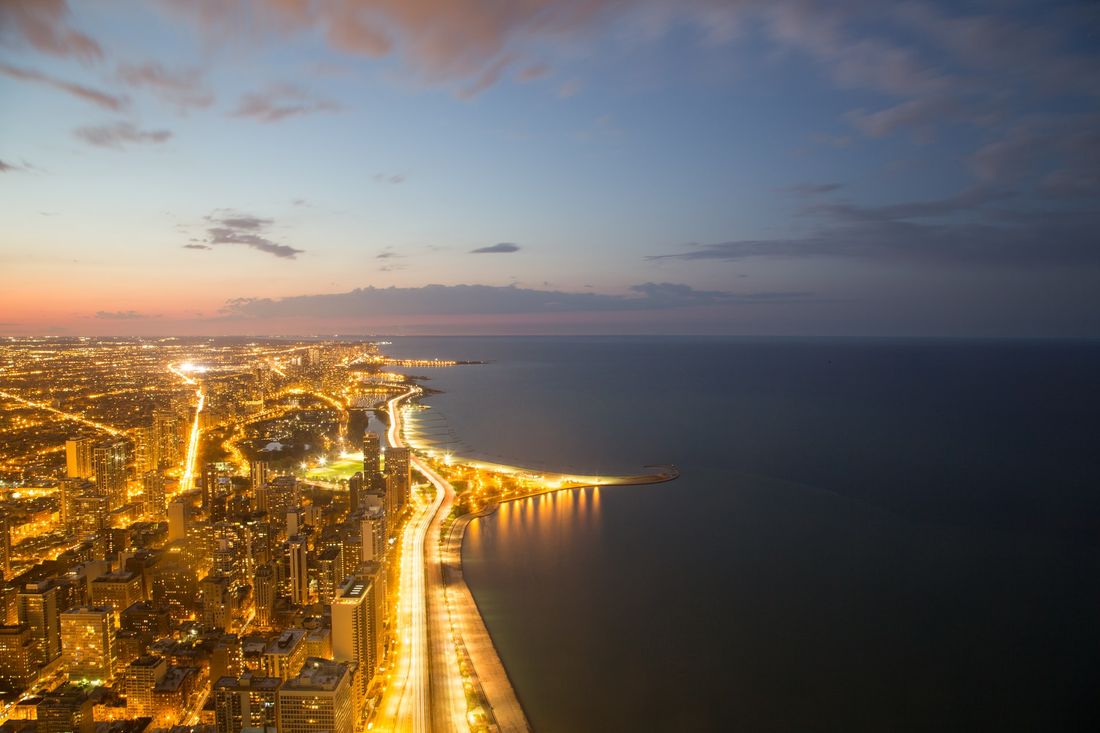 Moving to Illinois no matter your favorite time of the year is always a great time to move. During the winter season, you can enjoy a white Christmas or during the summer months, you can enjoy beautiful sunrises near the water and packed with events to keep you entertained.
If school, work, family, or just a change of scenery brings you to Illinois, you will get everything you asked for in a state and more. Everything you need to know may not be easily accessible so our comprehensive guide will help you with your move to Illinois. Get all the information you need to find the right moving company in Chicago to get your license from the DMV in Illinois.
Protecting Yourself during Your Move in New York City
What's the first thing you need to do in order to get to Illinois? The answer is MOVE! In order to move, you need to find the right long distance moving company to help you get to your final destination. Finding the right mover makes your introduction to the state of Illinois even sweeter.
What you need to know about moving companies in Illinois:
Read moving company reviews
Visit the Illinois Movers and Warehouse Association (IMAWA). IMAWA offers tips, reviews and suggestions to help you select the right moving companies in Illinois.
Check Illinois movers licensing and complaint history. Get more information from the Illinois Commerce Commission.
View a copy of Consumer's Guide to Moving in Illinois, which your mover must provide for moves within Illinois.
Review the Protect Your Move website for Federal consumer information & assistance site for interstate moving.
Check insurance of cross-country movers, as well as critical consumer information.
Switching Your License
In Illinois, you have 30 days to switch your license. If your license has expired, you can still drive with your out-of-state license for up to 90 days. For more information on switching your license, please call 217-782-2720 or visit the CyberDrive Illinois site.
Commuting in Illinois
As big as Illinois is, you will need to know how you plan on commuting from point A to point B. There are several transit agencies. If you are in the Chicago area, you will need information on traveling by the CTA (Chicago Transit Authority) or if you are in Peoria, you will need to use CityLink.
If you plan on traveling by car, you can research traffic reports, stay up-to-date on traffic laws, and construction in your area by visiting the Getting Around Illinois site.
Finding the Right Neighborhood
If your cup of tea is to live in a metro area or in the suburbs, you are guaranteed to find exactly what you are looking for. From Chicago to Springfield, you should be able to find a home that's right for you.
There are a ton of other factors that play in to the decision of finding a neighborhood but if you aren't sure where to look, you can
Look through the classified ads
Search online resources
Connect with real estate brokers who know the area well
Ask friends and family
If you have kids, you need to find not only the right neighborhood but the right school district. Whether it's early childhood programs or selecting a K-12 school, you can find all the information you need by visiting the Illinois State Board of Education.
If you need help moving into your new house, then the US Border Movers company is here to help.
---
Moving to Florida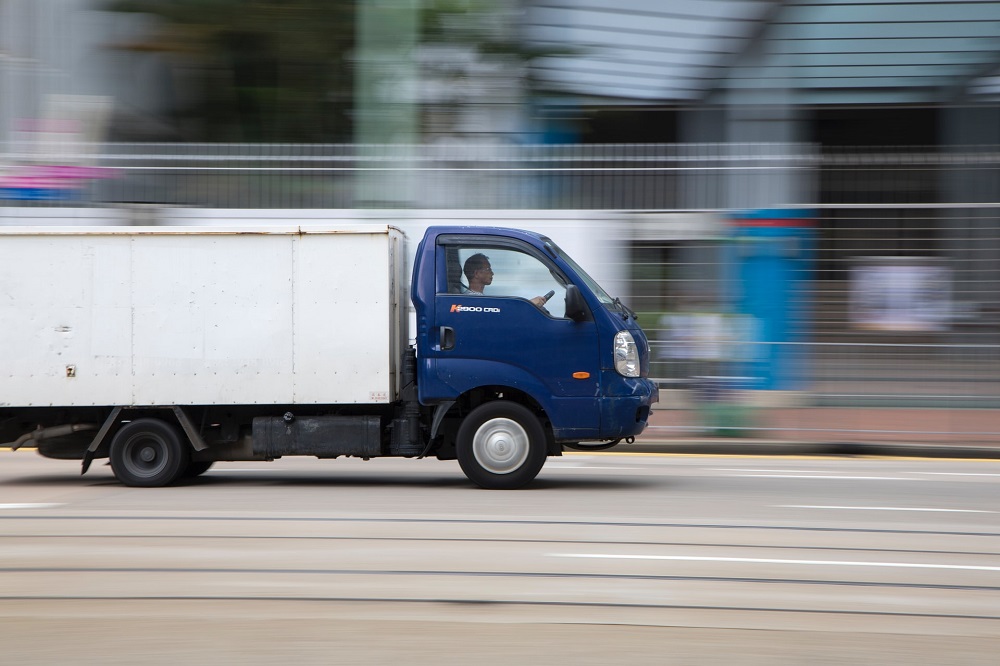 Congratulations! You have finally made the decision to move to Florida. I'm sure it wasn't a hard decision to make with so many beautiful beaches and great weather all year around. If you were wondering about the important facts that will make your move to the sunshine state that much easier, we've compiled a comprehensive guide to help.
Protecting Yourself During Your Move in
With moving scams on the rise, the most important key to a successful move is making sure you and your valuables are protected. Before going with a moving company, it is extremely important that you do your due diligence to ensure you've chosen the right company for you. Here are some simple tips before making your decision:
Research the company thoroughly
Get at least three written in-home estimates
Know your legal and binding rights
Consider getting full value protection
Before you make a final decision, make sure to ask:
What is the moving company liable for? Find out how you can protect your goods if they are damaged.
Will the moving company be performing the move? Verify that it won't be a contract or agent from another company handling the move.Get written agreements with valid contact information on who's handling your move.
Does the moving company have their USDOT number? Make sure all paperwork is up to date. Verify that the moving company can perform the move.
What are your rights and responsibilities when it comes to your move? Inspect your movers tariff so you know what you are being charged.
What happens if there is a dispute? Find out what your mover has in place for resolving disputes concerning losses or damages. There should be an arbitration program in place to protect you and the moving company
If you are moving and need to verify a moving company in the state of Florida, you can verify that a moving company is licensed by contacting the Florida Department of Agriculture and Consumer Services at 1-800-HELP-FLA (435-7352). If you are calling from within Florida, call (850) 488-222. If you need Spanish speaking assistance, call 1-800-FL-AYUDA (352-9832).
Moving companies conducting intrastate moves in the state of Florida must be registered with the Florida Division of Consumer Services. If their principal place of business is within one of the counties with local moving ordinances (Broward, Miami-Dade, Palm Beach and Pinellas) they must register there also and comply with any local ordinances. State registration numbers must be clearly printed on all advertising and business forms, such as contracts and estimates.
Switching Your License
Moving comes with all sorts of changes. One of those changes will be switching your license over to a Florida license. You are probably dreading the fact that you might be standing in long lines at the DMV. Having the proper documentation could speed up the process of changing your license and out of the office in no time.
Depending on the state you came from, converting your license will require different identification methods. Having the right ID will put you on the fast track to a Florida driver's license. Make an appointment with the Florida DMV online instead of walking in to ensure a smoother process.
Commuting in Miami
Commuting in Miami can be quite a pain during the work week just like any other major city. Maneuvering around the city without putting a major strain on your daily commute is key. It goes without being said that a convenient commute makes for an improved work/life balance that we all search for.
There are a variety of commuting options that exist in the Miami, Fort Lauderdale, and West Palm Beach area. Here are lists of transit systems in South Florida that can better assist you with your commute:
South Florida Commuter Services, (800) 234-RIDE, provides extensive information regarding rideshare opportunities.
Broward County Transit (BCT) – Catch the bus from anywhere in the Broward County area using the Broward County Transit system.
Miami Dade Transit (MDT) – Choose from Metrobus, Metrorail, or Metromover, you can get around the Miami-Dade area at a low cost.
Palm Beach Transit (Palm-Tran)- Get service from Palm Beach County to Martin County Commuter Express Service
Tri-Rail - Commuter service from Miami to Fort Lauderdale to Palm Beach. Use your Easy Card to get around town today!
Treasure Coast Connector – If you live in St. Lucie or Martin County, the Treasure Coast Connector provides excellent commuter service to and from both regions.
Community Coach, Indiantown Shuttle & Stuart Shuttle - Community Coach is the public transportation service for Martin County. We provide fixed route service from 7:05 AM to 6:45 PM.
Martin County Community Transportation - MTM coordinates medical and non-medical transportation services for the Transportation Disadvantaged community. This includes: Medicaid clients, individuals with physical or intellectual disabilities, the elderly, rural residents, and the economically disenfranchised.
I-95 Commuter Express (Martin County to WPB) – Provides commuter service to and from Martin County, Palm Beach Gardens, Jupiter, and West Palm Beach
Finding the Right Neighborhood
Florida is home to those migrating from all over the United States. Everyone from the young workforce to retirees are calling Florida home. The sunshine and beautiful beaches is enough to make anyone move to the sunshine state.
Here are some other great ways to find a home in Miami:
Word-of-Mouth – If you know someone who currently lives in Miami, getting references from them could help out substantially. Finding an apartment through word of mouth is a lot cheaper than using a broker. Ask your friends and family if they can provide any help with your search.
Classified Ads -Another common method used by movers is using the classified ads. Movers have been known to use local or community papers to post vacant apartments and homes. Make sure to check out the web sites of local papers and online message boards like miami.craigslist.org.
Apartment Referral Service - For the savvy hunters who are comfortable searching the Internet, there is an apartment referral service. For a monthly fee, referral services will provide you with a list of no-fee apartment rentals as they become available.
Apartment Guides – You can always rely on resources like ForRent.com. These general references are great for apartment hunting right from your computer.
Look for Housing Programs - Affordable housing is often offered through different programs throughout the Miami area. Here are some great homebuyer and renters programs to put you in the right neighborhood.
Floridahousingsearch.org - allows people to locate available housing that best fits their needs. Individuals can easily search for housing using a wide variety of search criteria with special mapping features and receive apartment listings that provide a multitude of important information about each unit.
Homebuyers Program - Homebuyers can take advantage of our low-interest rate mortgages and financial assistance to help cover down payment and closing costs.
HUD in Florida – Housing & Urban Development mission is to increase homeownership, support community development and increase access to affordable housing. HUD embraces high standards of ethics, management and accountability and forges new partnerships--particularly with faith-based, community organizations, and leverages other resources.
How to Buy a Home in the United States - The FannieMae Foundation has provided educational tools and training manuals for use by potential home buyers, current homeowners, and practitioners working in the affordable housing and community development field. This curriculum is featured in English and Spanish. How to Buy Your Own Home is another publication offered by the Foundation.
Miami Dade County - Housing Central - Miami Dade County's new web portal for ALL housing programs and services.
Moving to a new house? US Border Movers company will do all the heavy lifting for you.
---
How to Pack a Dining Room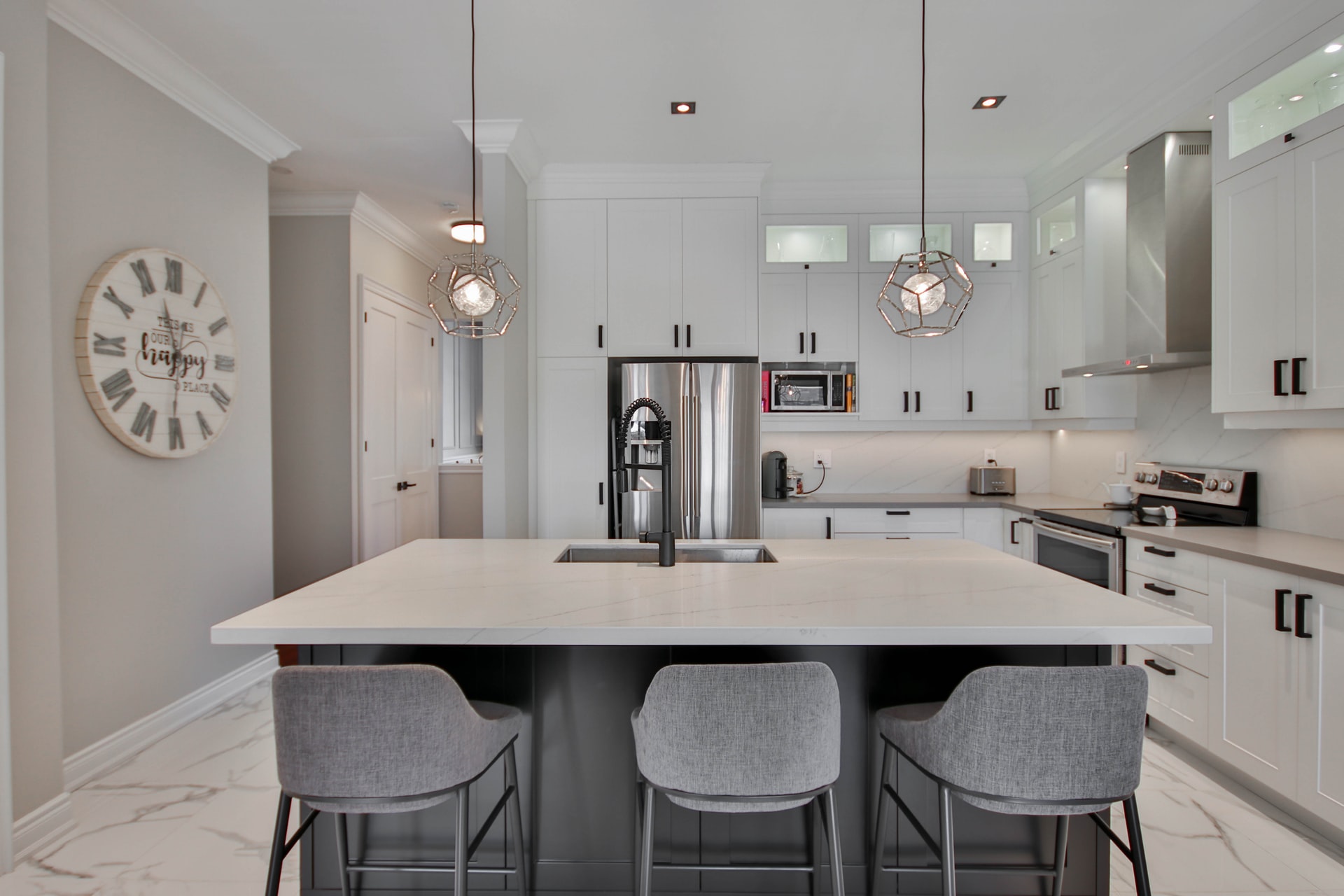 There's a method to pack up the dining room and make sure it's prepared for the possible long haul. The worst feeling is moving into your new place and realizing that something is broken or has a major scratch that tarnishes the beauty of your furniture.
Every dining room is set up differently. If you follow packing procedures, you could save yourself a headache and a ton of money.
Here is what you will need to get started:
Bubble wrap
Tape
Marker
Furniture blankets
Stretch wrap
Old newspapers
Assortment of Boxes
Packing Paper
Wrapping Paper
Now that you have all your supplies, let's get started!
Packing the Dining Table
Packing the dining table is probably one of the first pieces of furniture that you should get out of the way. It will provide you with more space to maneuver and while providing you with a sense of accomplishment. Start with furniture blankets and bubble wrap for the dining table. These supplies will help you to avoid scratches and dents during the moving process.
Packing the Chairs
Now that you have taken care of the dining room table, it is time to move on to the dining room chairs. Packing chairs can be complicated because the legs are typically the easiest part to break. Make sure to wrap extensions, rails or bars from chairs with bubble wrap. These parts of the chair are most vulnerable to getting caught between doors or even worse, broken during travel. You can now wrap the rest of the chair with stretch wrap to prevent any marks from the main part of the chair.
Packing Plates and Utensils
Packing dinnerware should be the lightest part of packing the dining room. It may not take a lot of heavy lifting, but if not handled properly, it could cause some havoc. Keep in mind, you are packing a box full of fragile items that can be easily broken.
When you are loading silverware and glass, it is essential to make sure you fill all sides of the box with bubble wrap and paper padding. Securing each side of the box will protect any type of impact that may occur before, during, or after the move. Individually wrap plates and glasses to avoid breakage during the move. When loading the boxes, remember to pack heavy to light. Heavier items on the bottom will prevent crushing lighter items but more importantly, items falling out from under you.
Congratulations! You've finished the dining room. Hopefully you've taken a moment to account for each box by labeling it "Fragile". Although every dining room is different, understanding the basics of packing up will help with other items that were not discussed.
If you need help moving into your new house, then the US Border Movers company is here to help.
---
How Much Should You To Tip Your Movers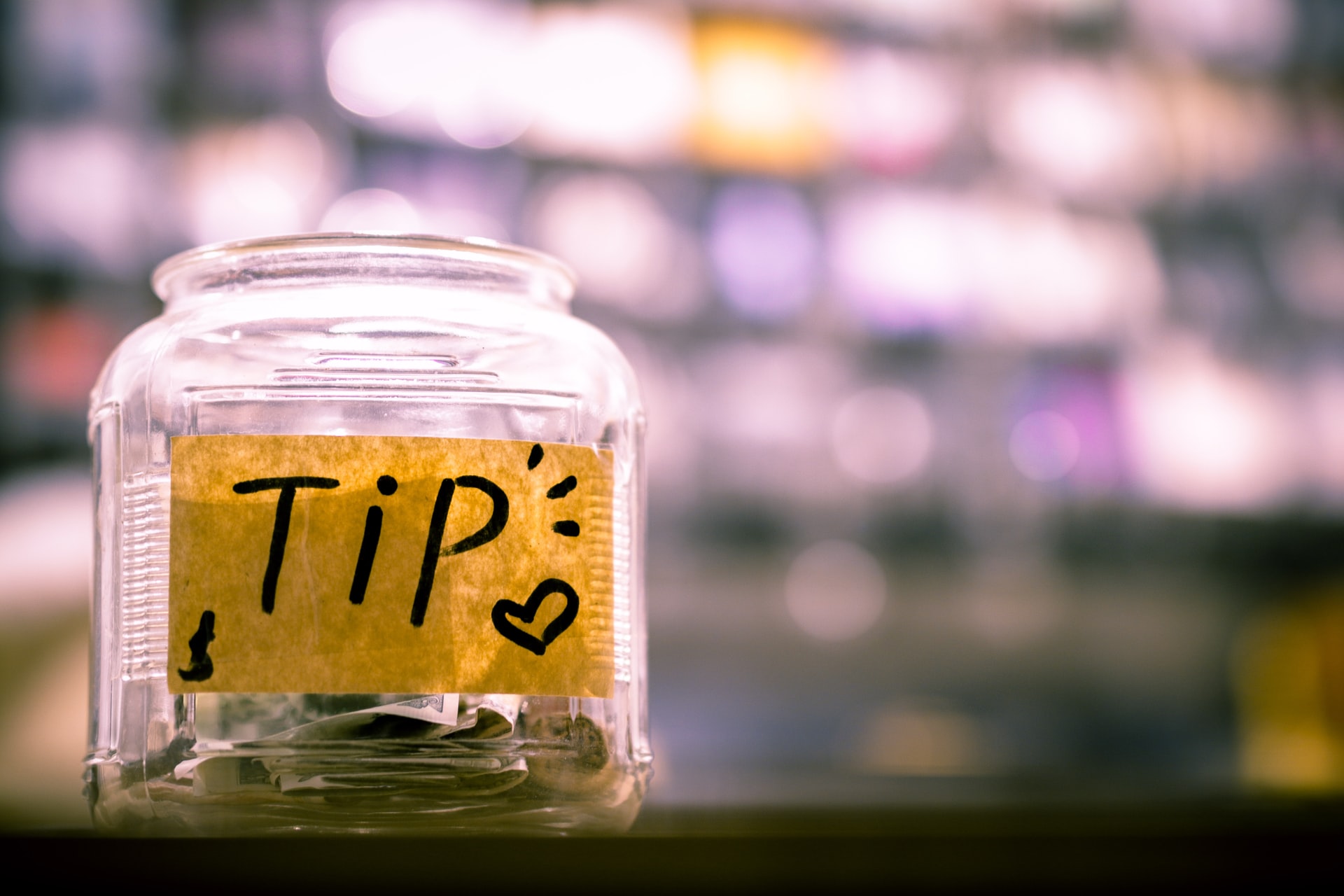 How To Tip Your Mover?
Is it too much? Or is it not enough? These are questions you might have after your move has finished and you're trying to figure out how much to tip the movers from the moving company that you hired.
There are many things that come into play when it comes to analyzing a mover's productivity and efficiency. Did the move take longer than the allotted time expected? Was it a local move? Was it a long distance move? Don't just hand your money over to three or four guys who you will never see again (unless you're using the same moving company of course)?
Regardless of the move however, no mover should be dismissed without $20. In the end, the moving industry is a customer service industry and it's a tough, arduous living. There are things to consider when it comes to adding to that $20, or stick with $20 and provide other things for movers such as food or refreshments.
Was it a long distance move?
Chances are if movers are picking your belongings up and the moving company has to cross state-lines to drop off your things, it's most likely going to be a different set of movers dropping your things off. This means, and is socially implied that, you tip the movers making the pick-up and as well as the movers making the drop-off. It seems costly but the movers will remember what kind of a person you were and may put some extra effort in your move.
Were there staircases involved in your move?
Some moving companies take staircases into consideration while doing your initial moving quote. However, some don't find out if the moving company you selected added fees into your estimate because of the staircases. Should you tip if staircases haven't been added? $20 for each mover is still substantial.
How many movers arrived to perform your relocation?
Sometimes moving companies are shorthanded and can only provide you with two or three movers for your job. If that is the case, it would be kind of you to provide these movers with a little bit extra funds and possibly a pizza pie to replace those calories the gentlemen burned off lugging your couches around, depending how big your move is of course.
All moves vary, whatever the case may be, take into consideration how the movers performed, their demeanor, and any other topic you feel is relevant. Try not to come into your moving day with preconceived notions. The moving company may have been superb with their customer service and their in-home estimates but things change very quickly. Treat the people who are going to help move you as if you just met them for the first time. All moving companies are different, and the moving company's movers do not always possess the same disposition as their customer service counterparts.
If you want a cost-effective way of moving your belongings, have a professional moving company like US Border Movers do the job.
---
How to Move the Elderly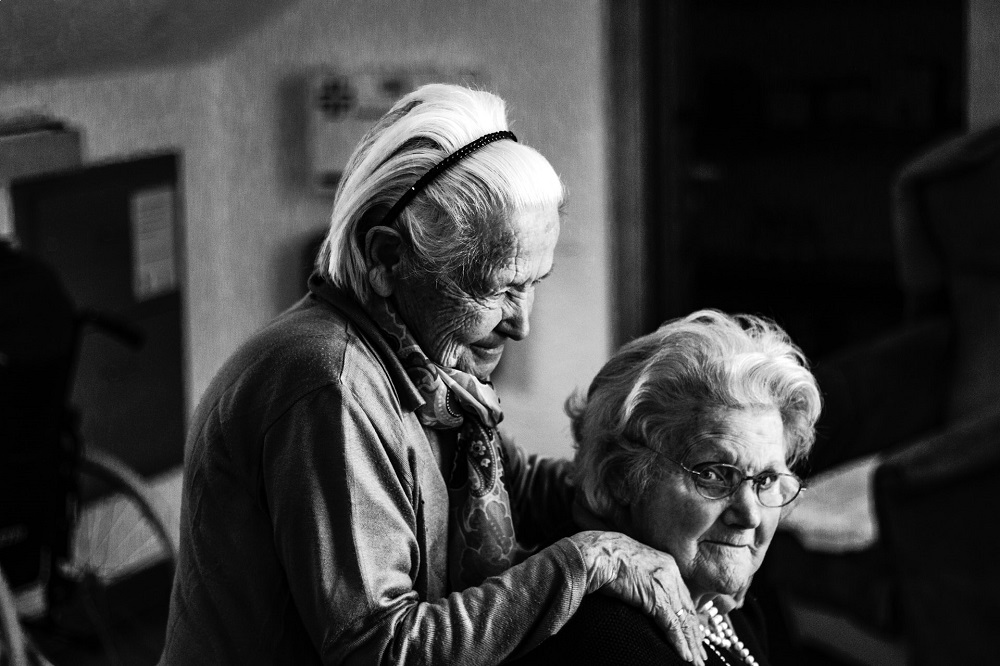 Moving is always tough no matter what age you are. Even the young and strong have a tough time coping with all the difficulties that a move entails. But for the elderly it can be even more difficult. If you are responsible for helping an elderly person/people move, whether its parents, grandparents, neighbors or friends, make sure to follow these guidelines to make their move as smooth as possible:
1. The Tough Conversation: In a case where the move is for health reasons, it is always difficult to broach the subject with the person in question. You may hear resistance to move because of an unwillingness to give into the difficulties that come along with old age. In order to avoid this resistance make sure you do not use phrases such as "You have to do..." or "You need to do...", because you are not only ordering the other person around, but you are also placing all the burden on them. Make sure to incorporate yourself into the conversation by saying things like "I'm concerned for you" or "It worries me to see you like this". Make the person know that this move is not about getting rid of them, but something that needs to be done because you want that person to live as pleasant a life as possible. Have regular conversations about what the future holds and gently bring up the subject of moving.
2. Advanced Scouting: An elderly person may need certain things close to home - such as the doctor, pharmacist, and even the barber/hairdresser. Before the move, make sure to research the prospective neighborhoods to ensure that all the essentials are close by. Something as simple as a nearby senior center can help make the move that much smoother. Also, it's even more important than usual to take the appropriate measurements of the new residence to make sure that all of their belongings will fit. If they are surrounded by what is familiar to them when they move in, it will make the move easier for them to deal with. Additionally, if they have a need for medical devices you will want to make sure there's enough room and enough outlets for anything that needs to be plugged in.
3. Hiring a Mover: As with any move, you want to make sure that the movers you choose are licensed and insured. But beyond this, you may want to consider movers who specialize in moving the elderly. They will have the experience in helping your family with the physical and emotional aspects of moving. Make sure to speak with the mover ahead of time about any special needs that you might have - for example, you may have a question on particular pieces of medical equipment that need to be shipped.
The Day of the Move: The entire moving experience for the elderly can feel like they are losing control of their lives when they have a close relative or friend taking care of all the fine details. Empower them with the knowledge of what is going to happen that day and what they can expect, as well as the fact that their belongings are well taken care of. If they are left in the dark about the day's activities, it can lead to a more stressful move. Make sure to keep any medications close at hand and try to get a good night's sleep so everyone feels energized and ready to go. When it's time to finally get moving, focus on where you are going and not what you are leaving - this will help them focus on a positive future.
So while moving the elderly can be difficult, if you are prepared you can greatly reduce the moving stress. Hire a moving company you can trust, like US Border Movers.
---
5 Tips To Moving Out Of State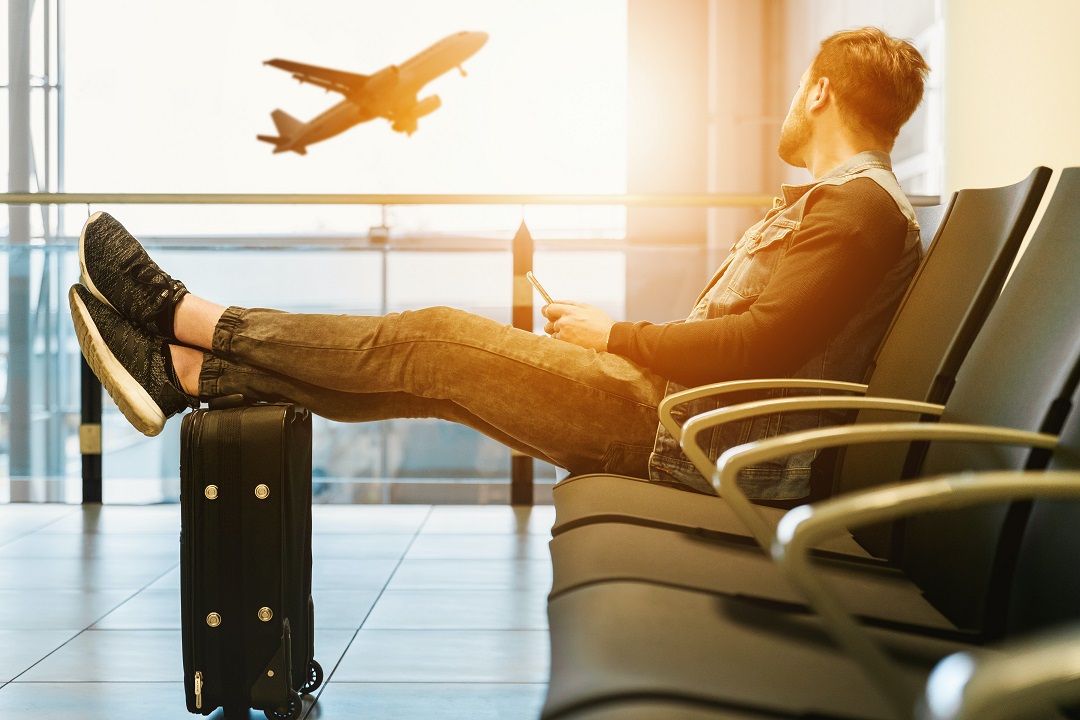 Moving from one house to another can be a daunting task especially when it comes to going to a different state. Even though you might think that the moving process is easy, you will have to do more than packing your items and loading them onto the moving truck. When moving to another state, you have the option of either using the services of a professional moving company or decide to handle all the details on your own. You can choose the last option if you do not want to spend money using the services of moving companies, which can at times be expensive for people moving out of state.
It is Essential to Plan
The first thing you will need to do is to plan the entire moving process. Have a specific date in mind when you intend to move. It is during this period that you will have to go and look for a house in the state you are planning to move to. You can use online realtors to look for a house or ask friends living in the state you are moving to, to help you look for a good house. Planning ahead ensures that you do not leave anything to chance and will cause you to be focused on what you aim at accomplishing.
If you have kids, the planning process will provide you with the opportunity to enroll them in new schools. This allows them to continue with learning as soon as you have settled in the new state.
You will also need to change your address and notify companies and institutions that sends you important documents via mail, of your new address.
Packing Process
After you have found your new house, you should now begin the packing process. Definitely, you are not going to use all the items that are in the current house, so you will need to get rid of some. Items that are unnecessary can be given away either to friends, charity or if you want extra money, you can hold a garage sale. This is done so as to reduce the amount of items you will carry when moving and provide you with enough space to carry all your items without having to come back for the ones left behind.
Begin Packing Early
Start packing early but do not expect to finish packing all items in one day. As a rule of thumb, begin packing items that are not used on a daily basis. This will make your life easier and keep you from rushing when the day to move finally arrives. You can buy packaging materials from the stores or if you are using a moving company, they will provide them to you.
Ensure Items are Properly Packed
Ensure that your household items are properly packed. Items such as glassware, china cups and plates need to be handled with care and packaged properly if you want to keep them from breaking. Thereafter, seal the boxes and label them as this will make it easy for you to track each item. Items that are susceptible to breakage need to be labeled as "Fragile".
Moving Day
If the state you are going to is far, you need to get everything as early as possible. You can ask friends to help you load the item on the truck, if you have decided not to use a moving company. Make sure to first load heavy items such as furniture, wardrobes, fridges, and washing machine onto the truck then put the larger boxes. Smaller boxes can then be placed on top of larger ones, or underneath tables and chairs. When everything has been loaded you should begin the journey to your new home.
Looking for an international moving service to help you move to a new home? Check out Us Border Movers.
---
Where To Get Free Moving Boxes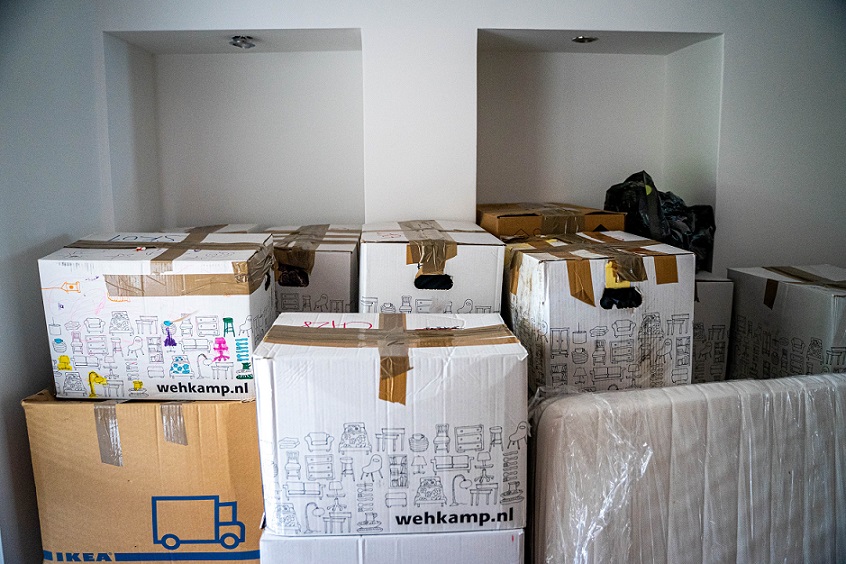 Moving from one house to another is not just exhausting, but financially draining as well. However, with weeks of planning ahead, you can surely cut down a huge amount on that expense, so you can use the on something else, like a new furniture for your new home perhaps.
There are many things that you can do in order to lessen the "moving cost", and one of it will be getting free moving boxes, which you most definitely need, when packing your things.
In this article, we are going to teach you of some ways on where to get free moving boxes, if not get them at the cheapest – almost dirt cheap price.
The first place that you can check is the internet. For instance, Craigslist have a separate section for items that they give away for free, and that includes moving boxes. You should find a number of sources from that website that you could check on, to avail the free boxes for your packing needs.
Second, you can check out your local grocery store for boxes that they already have in their warehouse. Grocery stores normally pile them up, and have them picked up for disposing. Grocery store owners can give it to you for free, which is like an advantage for them as well, because it lessens the clutter in their warehouse or even lessen the cost of having someone pick them up to dispose it.
Bookstores are also some great spots to check out, if you want to avail free moving boxes. Aside from the fact that their boxes are big enough to fit in a lot of your stuff, they are also very sturdy, as they are made to keep safe books inside, and prevent it from dust, water, and other elements that can damage the cover and pages.
Your neighbors can also help you get free boxes for your move. They might have extra boxes in their home that they do not need anymore, and they can give it to you for free. After all, giving away home clutters is always great to organize and clean the home.
Lastly, you can also check your local Freecycle group. You can check the information for this group online, and see if there are any boxes to give away at the time that you need it. You can also obtain the location and contact details of the Freecycle group of your local town online, so you can call them first before going.
These are the different ways that you can consider, if you want to know the best places where to get free moving boxes. Remember, the key to pay less for your move, is to plan and prepare ahead of time. Having an ample time to prepare will give you the chance to find better resources; like being able to get free moving boxes. Instead of paying for them, which may cost a lot especially if you need multiple boxes to pack your things, find ways to get them for free, and save a lot of money.
Having a hard time finding more moving tips? Check out US Border Movers, it has a lot of moving tips you can read.
---
Questions For Movers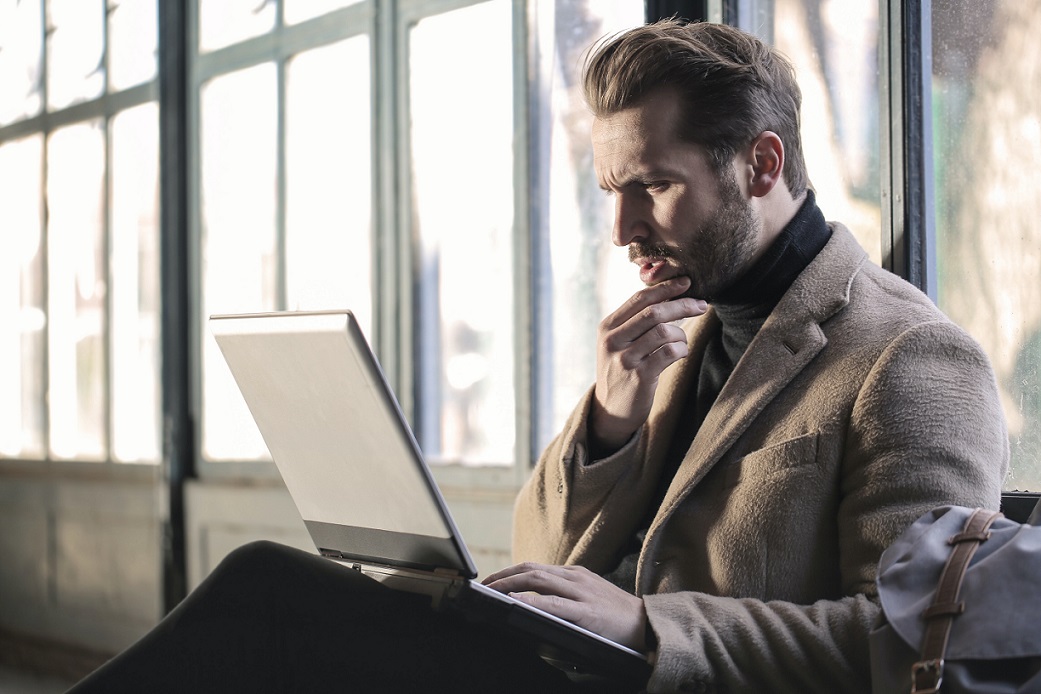 Choosing a professional moving company for your next moving project should go very easy especially if you are armed with many questions to ask them. Such a huge moving project like this needs to be done with great precision so that you are not disappointed come moving day. Those who find themselves disgruntled after moving day is mainly as a result of not doing their homework when it comes to finding out more about the moving company. You want to work with a company that you can trust and to be able to work along with a moving company that has your best interest at heart. Price quotes may be your top priority as far as getting more information is concerned but just think about how many other pertinent issues are worth discussing with your movers. You may have a mover that would give you a steal of a deal when it comes to a price quote but is the moving company licensed to operate a moving business?
These are questions that you should be asking. In addition, it would also be great to find out what sets this particular moving company apart from the rest? Moving experts would tell you that a company should be able to provide you with at least three positive reasons why you should choose their company over their competitors. Any company that is willing to drag their competitors in the mud based on rumors in order win you over as a customer isn't even worth considering doing business with.
A reputable moving company would not think twice in showing you a copy of their moving license and insurance upon request nor would they have problems providing you with the owner's name and their mailing address as well. Find out how long the company has been in existence and also get information about the length of time the employees have been there as well. You want to be locked in to a stable company with employees who have been there for several years who would be a bit more trustworthy than someone who has recently joined the company. Get information about the company's hiring tactics and if they perform background checks on the moving crew that they hire. Also, get references from former customers so you can speak with them and get feedback from their moving experience with the company.
Is your prospective moving company a member of the Better Business Bureau? What is their rating with the company and do they have a list of consumer complaints? If the company would not provide this information to you, you can always check out the Better Business Bureau's website at www.bbb.com where you can research the information yourself. Don't be alarmed if the company you are checking has a satisfactory rating; not every customer would be pleased with a moving service. It is how the moving company handles the whole incident is what speaks volumes about the company that you should choose.
To learn more moving tips, you can check out US Border Movers.
---
Business Relocation Services: Why Do You Need Them?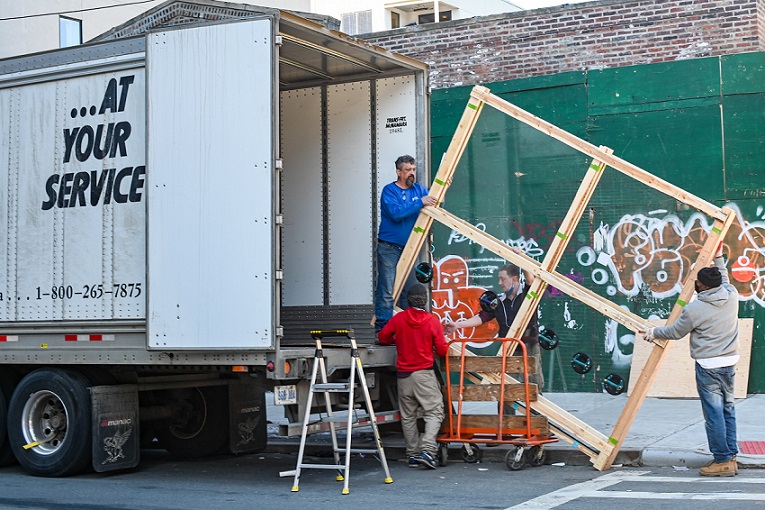 If you have been involved in a difficult business move in the past, then you have probably heard something about business relocation services. You may have even used one form of business relocation services or another to accomplish a successful move. However, perhaps, you are new to the whole idea. You may not even want to move your business, but you find yourself without a choice. It could be that your building has been sold and the lease has been invalidated. It could also be that that the building has been marked for condemnation to make room for yet another municipal parking lot!
Regardless, of the specific circumstances, you, as the business owner, find yourself in the difficult position of having to find a new place to set up shop. Yet, how do you do it? The answer can be found in business relocation services. Even with a small amount of research, it should be clear that there are more than enough businesses out there that cater specifically to business relocation with services that cover every aspect of the relocation process that you can imagine. The next question becomes this: How much assistance do you need?
There are different types of business relocation services available for businesses that are need everything from the advice on how to begin their search for a new location to the move itself. In fact, some business relocation services are really not much more than expanded moving services like those that you would use for residential moving. Moving services such as Dallas Movers provide assistance specifically to businesses that need to move office furniture, merchandise, and other hardware from one location to another.
On the other hand, when you are looking for business relocation services, you may be more concerned about other factors like how the business will maintain operations throughout the moving process. Most businesses are a complex combination of factors that are wholly dependent upon stable operations. Major disruptions can cripple a business' ability to perform. There are business relocation services that focus entirely on this aspect and provide logistical support during the transition. The goal with such services is to maintain the business operations continuity. This is particularly important when you are talking about medium to large corporations that can have dozens if not hundreds of employees and customers depending upon smooth, uninterrupted service.
Another focal point for business relocation services is the orientation of employees and their families to new business locations. These services prove especially important when a substantial relocation occurs. This might mean moving from one region of the United States to another or leaving the country entirely. The goal here is to make employees and their loved ones as comfortable as possible with the move and get them used to their new homes.
Business relocation services can be broken down in other ways but those mentioned are probably some of the most common types of services that are offered either independently of one another or as part of a single business.
Want more moving tips, visit US Border Movers.
---
Keep Your Home Pollen-Free with These Handy Tips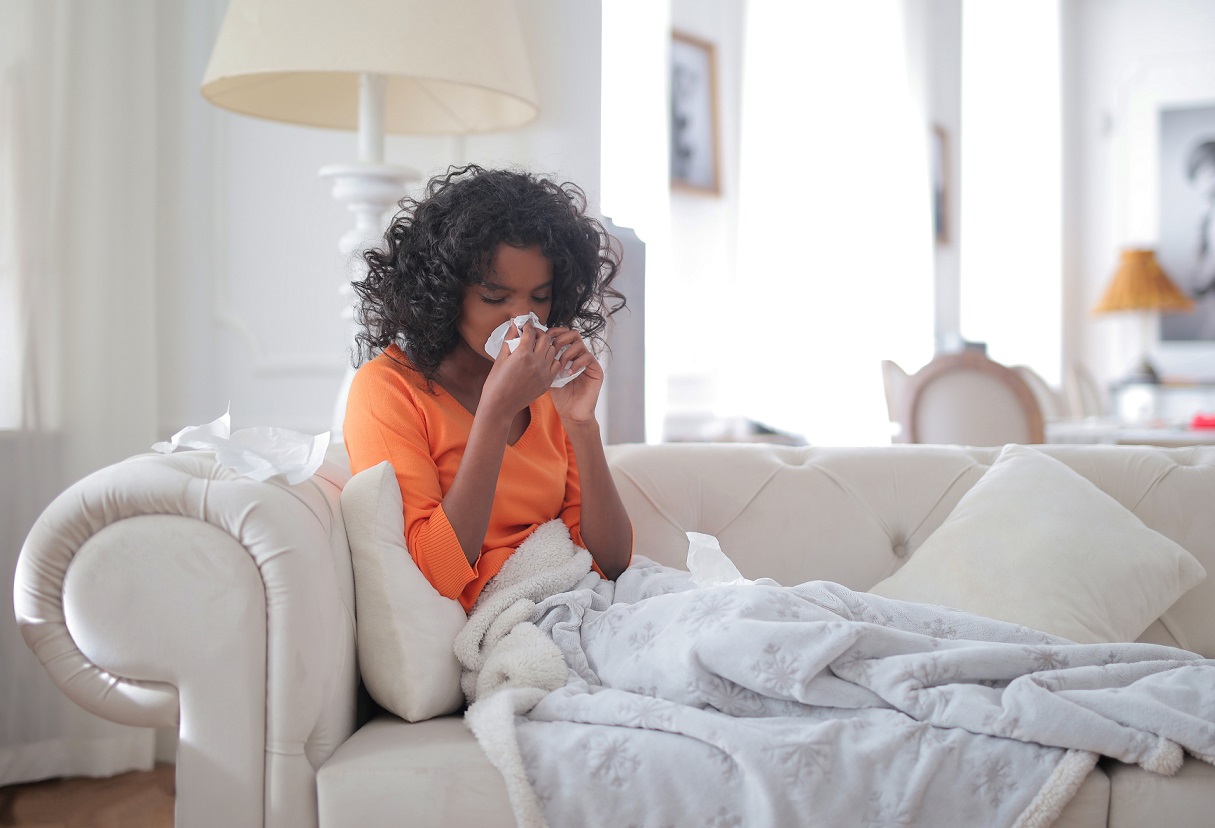 April in Austin means one thing – it's the start of pollen season. It can be a bit of a nightmare when the sun is beating down, the sky is clear, and the birds are in full voice and you don't get to enjoy any of it because you are bagged up with allergies due to the high pollen count.
And while the outdoors may be mostly off-limits until the worst is over, there's no reason your home needs to be under constant attack from the pollen outdoors. Spring cleaning shouldn't be put off due to your allegories; in fact, it could very well help to keep your home pollen-free this year!
Thinking of moving somewhere easier on your allergies? Consider moving across the border. With the right company, your move to Mexico will be hassle-free and convenient.
Keep Those Windows Shut
Yes, we know how horrible this may sound. The fresh spring air is a joy to behold for most – unless you suffer from pollen allergies!
Simply put, having your windows open means a direct line of entry for that nasty pollen outside, so as hard as it may seem to keep your windows cranked shut, it's the best way to be able to enjoy your home without constantly suffering the symptoms of your allergies.
Clean any blinds and curtains as soon as you notice the pollen count has increased as it provides the perfect place for the pollen to rest and spread around your home. Keep your windows when cleaning them too!
Switch Your AV Filters
AC will be your best friend when cleaning around the home with the windows shut, but it should be noted that you may want to change your filters too. HEPA filters are known for being able to hold any pollen that has sneaked its way indoors, so swapping your HVAC filters can help to reduce pollen around the home.
HEPA filters need regular changing which can rather off-putting for some, but anyone feeling the full brunt of the high pollen will see it as an expense worth forking out for.
Use Your Dryer
With the beautiful spring weather in the air, it may seem like the perfect time to keep on top of your laundry – what better place to dry than outside in the fresh spring air?
Well unless you want the pollen to be all on your sheets and clothing, we highly recommend that you make the most out of your dryer. Bedding in particular can be a nightmare, with pollen left on pillowcases and bedsheets wreaking havoc for those with allergies.
It could mean more regular laundry too because any time you are outside you will more than likely bring some level of pollen in with you, although this can be somewhat tackled by showering in the evenings before going to sleep and keeping your clothes in an isolated location.
Keep Your Car in the Garage and/or Wash it Often
Your car will be another big pollen magnet, with it not being uncommon for pollen to cover the exterior of a vehicle after being out for the day. This means the next time you touch your car's door handle, you will have pollen all over your hands, which can be a disaster for those with allergies!
Keep your car in the garage if you have one, and if not simply keep on top of wiping it down when you can – wet wipes can be handy for this, but taking your car for a regular wash (or doing so yourself) can make all the difference. Plus your car will look nice and clean more often!
---
How to Move on After a Break Up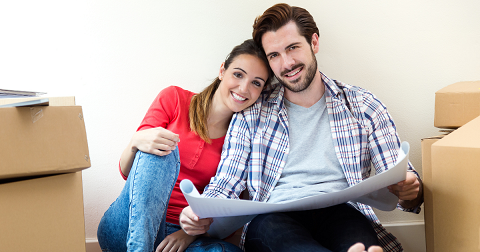 With the abundance of cheap global flights and the joy of the internet allowing us to explore the world from the comfort of our own home and dream about visiting far-flung places, it seems that more and more of us are actually planning on moving abroad at least for a few years in a bid to broaden our horizons and experience different cultures and ways of life.
If you're currently considering relocation abroad and thinking about whether you could survive a move abroad and personally benefit from expatriation then this article should help you get all the planning in place to make your decision that much easier.
1) Location, Location, Location
Where in the world would you most like to go? What is it about moving abroad that appeals to you? Where in the world are you allowed to live and work and which countries can fulfill the dreams and aspirations that you have for a new life abroad? By asking yourself questions such as these you can do your location research accordingly and ensure that wherever in the world you decide to move to you will get access to the facilities and amenities you want and live the kind of lifestyle that you're dreaming of if you planning to move to Mexico for example, we recommend hiring abroad moving experts, like US Border Movers, specialized moving companies will make your life way easier when moving abroad.
2) Learn the Language
You will get far more out of a sojourn abroad if you make the effort to speak the local lingo. Consider taking language lessons before you go and then continue your training among native speakers once you relocate. You'll find it seriously rewarding and by having a second language under your belt, chances are even more countries will begin to appeal to you where you can go and live and practice your new foreign language skills.
3) Finding a Home
short term rentals over the internet before you go and these will allow you to have a base from which to begin a proper hunt for the perfect home..
4) Keeping a Home
If you already own real estate in your original home country what are your plans for it while you're away? Will you leave it empty, rent it out or even sell it. Your decisions may depend on whether your plans for a move abroad are temporary or permanent of course - but remember real estate is usually a great asset to hold on to but that your decision relating to what to do with your home will have a certain taxation implication, from income tax due on rent earned to capital gains tax due on a house sold.
5) Jobs Abroad
Are you planning on moving abroad to work - if so are you allowed to work in the country you're planning to move to? Will you need permission to take employment, will your skills and experience be valued or even recognized abroad. How realistic is it that you will find well-paying jobs abroad? You have to look into the realities of all these questions and ensure that you can work abroad and afford to live the lifestyle you want to live.
6) Taxing Issues
All countries have different tax systems and some countries like America seem to own their citizens in taxation terms no matter where in the world they live. Check out what rates of tax you will be paying abroad, make sure you won't have to pay tax back home as well, and ensure you're not about to move to a country where tax is even higher than you pay currently - because where would the fun be in that!
7) Visas and Permissions
Will you require a visa to move to your chosen country before you even arrive or can you sort out residency and employment visas once on the ground? Ensure you know your legal obligations in terms of getting permission to enter and reside in a given country before you even set out because if you fall foul of the rules and regulations you could be fined, imprisoned, or sent back home.
8) Stay Healthy
Getting healthcare treatment abroad isn't always as easy as you might think. Some countries have a poorly funded healthcare system and other nations don't even treat those without insurance in place. Consider having a good international health insurance policy in place to cover you in all eventualities and which will ensure you receive the best standard of care available. Don't mess with your health.
9) Embassies and Consulates
Your country will probably have an embassy or at least a consulate office in the country you're moving to - sometimes the embassy is a grand building housing dignitary, sometimes all there is a lowly paid person in a small office somewhere - it doesn't really matter, just ensure you know where the official representatives of your nation are located and register your presence in the given country with them. They will be there for you if ever you get into a difficult situation or if there are serious issues in the nation that you need to be made aware of.
10) Financial Planning
And finally - before you even consider packing up and shipping out make sure you have some money behind you to tide you over once you arrive and also a financial lifeline in case you ever need to get back home in a hurry! Financial planning is the most boring but most essential part of planning a move abroad. Get it right and you'll have nothing to worry about and you can enjoy your new life - get it wrong and your new life abroad will be over before its begun as you're forced to take a dead-end job or even return back home and take up where you left off having left your dreams for a brand new life far behind you.
---
How to Move on After a Break Up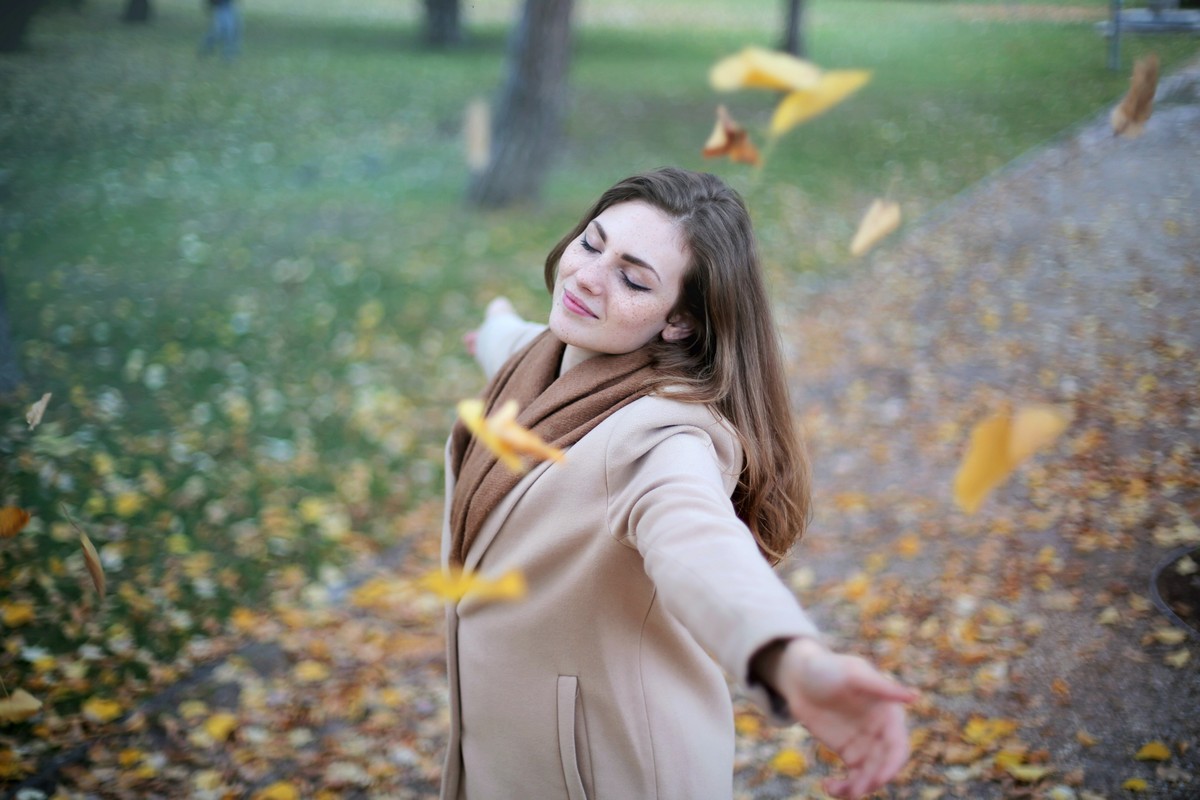 Moving on after a relationship can be tough. For a time you're bound to mourn its loss, and you're going to go through a turbulent mix of emotions including sadness, anger, and even helplessness.
Knowing how to move on after a break up could help you start anew a lot sooner though!
On the other hand, if you haven't broken up with your partner but suspect them of being unfaithful, you can visit Are You Cheating to learn more about services that can help you with this situation.
Remove Reminders of Your Former Partner
Over the course of your relationship you've probably accumulated several reminders of your former significant other such as pictures, gifts, and so on. Put these all away someplace that you aren't going to come across them.
For now, the last thing you need is to be reminded of your former relationship.
Avoid Contact
While you're trying to figure out how to move on after a break up, avoid contacting your ex. At times you might feel like you want to talk to them or maybe even work things out, but if you're trying to move on this is honestly counterproductive.
Always remind yourself to steer clear of your ex, and definitely don't do something that you'll regret – like drunk-dialing or texting!
Distract Yourself
One of the worst things that you can do during this period is to mope over your ex and the relationship you shared. Instead – distract yourself!
Find other fun things to do, try taking up new hobbies, or even just immerse yourself in your work. Whenever you're filling your time by doing stuff, that is time that you're not using to obsess about your break up.
Get Support From Friends and Family
If you find that you need help trying to work your way through this turbulent time – get support from your friends and family. Mutual friends of your ex might not be ideal people to turn to, but your own friends and family could definitely prove to be much needed pillars of support.
Take Your Time
As much as you might like to think that there are surefire secrets on how to move on after a break up – there aren't. Be prepared for the fact that it will take time before your wounds heal and you can completely move on.
So long as you follow these steps, you'll find that you're going to move on with your life sooner or later. It isn't going to be easy, but you will find that one day you wake up and everything seems to have gone back to normal.
Everyone needs to figure out how to move on after a break up at some point or other – and it is an experience that you'll undoubtedly learn from.
---
Why Women Cheat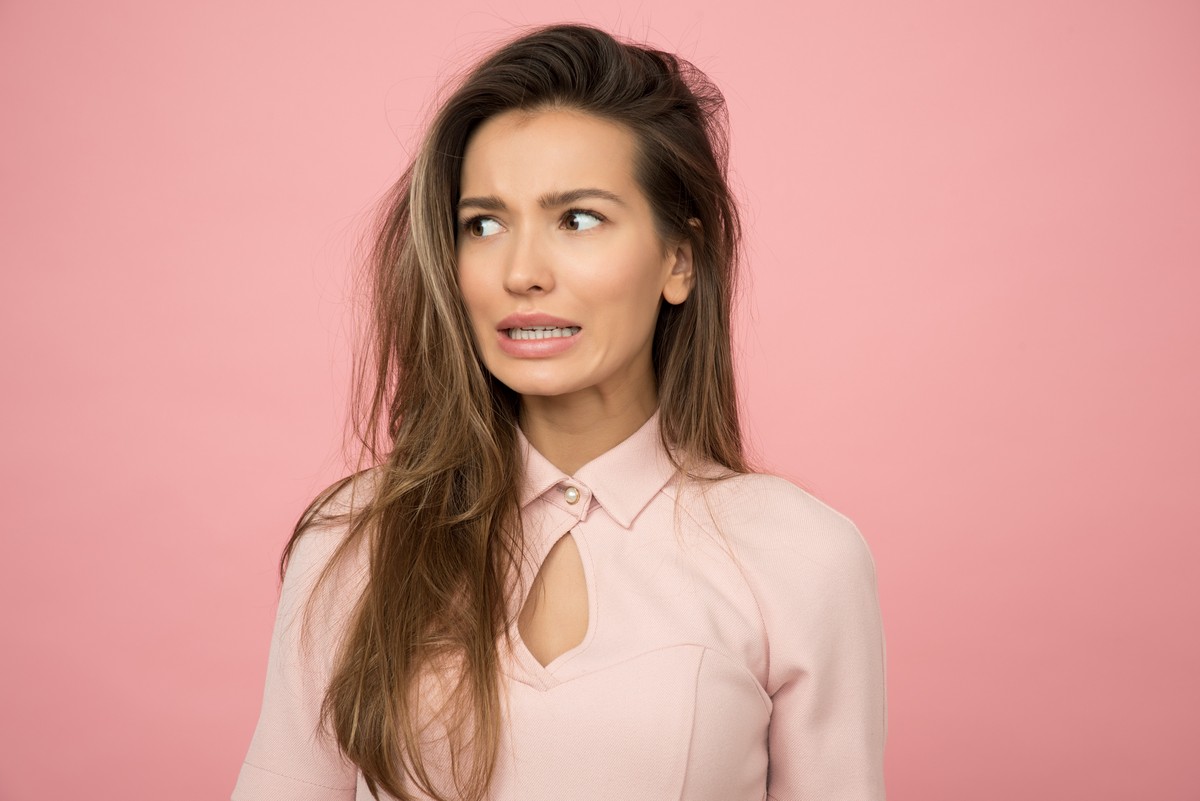 Ex's, Getting Revenge, and Ego Boosts are Why Women are Unfaithful
Women have affairs for different reasons than men, but the end effect is still the same. Common reasons women stray vary, but there are a few common situations.
When people think of cheaters, they often envision men. But the reality is that men need someone to cheat with. They don't do it alone. Women have just as many reasons why they might stray. Here are just a few of them.
Women Cheat to Get Revenge
Women who have been cheated on may seek out her partner's best friend or workmate in order to get emotional revenge. She may try and make her mate feel the pain that she feels. While cheating does not heal the hurt of being cheated on, it becomes a way to act out anger over a betrayal.
Women Cheat to Build Up Her Ego
Some women feel a constant need for attention and praise. These women need to be doted on to feel complete, and will go after a man to build up her ego. They may view an affair as a "prize." Their cheating partner could include younger men, business partners of her husband's, or even a friend's boyfriend.
Women May Cheat With an Ex
Some women develop unhealthy fantasies about their ex-boyfriends. After a breakup, they may hold on to the belief that her boyfriend was "better" than the man she is currently with. These women will keep this fantasy alive even if the ex has rejected them. But if an ex is ready and willing to cheat, this type of woman will jump at the chance to feel connected to this past relationship.
Successful Women May Cheat
A woman who is on top of the world at work may feel that she is not getting the proper accolades at home. These types of women will seek out an affair because she feels she deserves it. An affair acts as a type of "treat" for this woman.
Women About to Get Married Cheat
Men aren't the only ones who get cold feet when it comes to getting married. Women sometimes think having one last fling before they settle down is acceptable because they don't yet have a wedding ring on their finger. They often realize too late that men get just as hurt by an affair as women do.
Women Cheat With the Object of Her Emotional Affair
Just as men sometimes take an emotional affair to the physical side, women often confuse the closeness with her friend as something that needs to be explored. Women in these situations typically have hid or lied about this friendship to her partner as a way to keep it special.
Women Who Feel Neglected May Seek Out Affair
When a woman feels that her man is not paying enough attention to her, she may have an affair. Her reasons for doing this will usually be two-fold. First, to get her partner's attention. Second, to get the physical closeness she craves. These types of women feel that they have already talked with her partner and the only resort they now have is an affair.
While any of these situations may help explain why a woman chose to cheat, none of them offer permanent solutions to the underlying issue. The best course for any woman unhappy in her relationship is to talk about it with her partner. If he doesn't understand or refuses to listen, a third party may be needed.
Do you suspect your partner of cheating? Take the right steps to confirm your suspicions. Visit Are You Cheating to learn more.
---
Couples' Communication: Keeping The Goal In Mind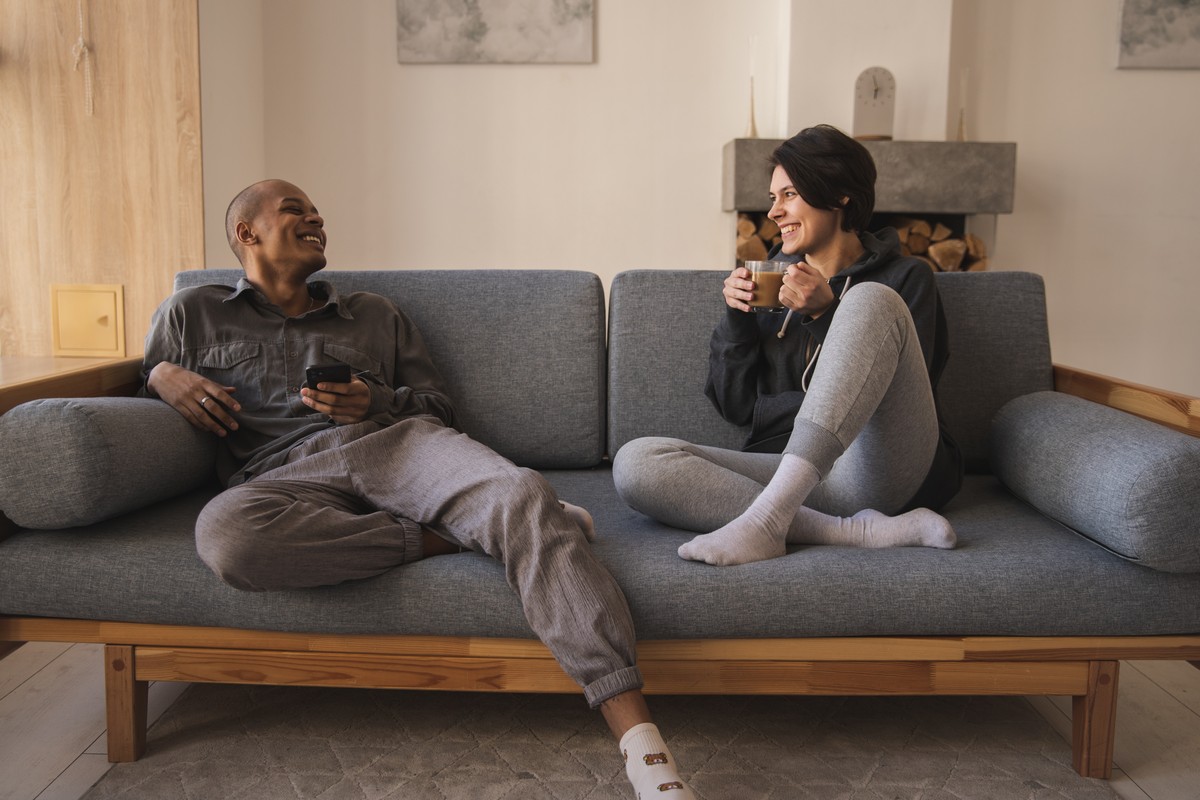 Our ability to communicate verbally with others is valuable and perhaps often taken for granted. We have an abundance of choices when we communicate—what words we use, what inflection we place upon them, the speed of our speech, and how loud we say what we want to say. Do we say what we mean, or what we think someone wants to hear? Do we say what we want to hear? Do we say nothing?
Before we utter the words we cast through the air to be caught by another person, we must first determine the purpose of our communication. What is our goal? Are we communicating to create an impression? To be understood? To comfort ourselves? To ease the pain? To cause one?
Take for example a man and a woman in a dating relationship who are spending much of their free time together. They very much enjoy each other's company, but the woman is beginning to feel she needs more time away from her partner. (Goal: more time alone) She does not say anything to him because she is concerned that saying something will hurt his feelings. However, her feelings build, and after several weeks she vents her anger, telling him she cannot stand his clingy, needy behavior. What did she achieve? Well, she achieved venting her anger, which feels good for a moment, and he most likely did feel hurt, especially by the words she chose to use. What if she had taken a moment to sit down with him, and say, " I feel like I need to spend more time by myself." In this instance, she states her need, without any implication the problem lies with her partner. If he perceives that she means anything other than the words she said, it is his choice. Now, one can easily ask, what if her partner is way too clingy and needy? As stated above, the goal is to get more time alone. Will telling him he is clingy and needy accomplish that goal?
I Messages
The purpose of using "I" messages is to adequately and accurately communicate our feelings. It is to let people know what is going on inside of us at that moment in time. It is about being aware of what the receiver of our message will hear.
Compare the statement; "I feel hurt by that" versus "You hurt me". In the first sentence, you (meaning yourself) is the subject, and you are stating what you are feeling at the time. Your feelings are facts, and no one can tell you that you shouldn't have a certain feeling (although they might try!). Therefore, "I feel hurt by that" is a statement of fact.
"You hurt me" is more of a subjective statement. You are letting the receiver know that something they did resulted in you being hurt in some way, but it leaves too much open to interpretation. This is important because you can never control how someone interprets what you say. For instance, are you trying to state a fact to the receiver or are you accusing them? Did the receiver hurt you, did their action hurt you, were you hurt physically or emotionally?
Examples of "I" Messages:
I feel angry when you make jokes about the way I dress.
I want to take five minutes to sit down and talk to you about something.
I need more time to think about what you just said.
Resistance
Using "I" messages is not difficult, yet it is common for people to feel uncomfortable with trying to use them for some of the following reasons:
Habit. We have to relearn how to phrase our thoughts.
Emotion. The reason we are trying to learn to use "I" messages is to be able to communicate our emotions in a different way. It is a challenge for many people to communicate about emotionally laden topics.
Doubt. If people are getting the gist of what we want to say, why do we have to put effort into phrasing our thoughts in "I" messages? We use "I" messages because we want the receiver to get an accurate picture of what is going on within us, without judgment and leaving little open to interpretation.
Fear. We are resistant to using "I' messages because of fear. A common fear many people have is not being normal. When we use "I" messages, we are saying what we think or feel about something that has occurred, but we are not assigning fault over what occurred. In reality, many times we are trying to assign fault. We want to establish that what the other person is doing is wrong, that any reasonable person would think it was wrong, and therefore we have a right to complain about it. Our fear that our feelings are not "normal", or that we will be judged as not normal, leads us to begin building a case against the other person for our right to feel the way we do. If we truly accept for ourselves that feelings are facts, we will not feel so strongly about building a case to defend our feelings.
It may take you a while to get used to applying this healthy practice in your relationship. Visit Estadt Psychological Services to improve yourself and your personal relationships through therapy.
While simple in form, it can take some practice to get used to using "I" messages, however, the result of having clear communication with one's partner, unencumbered by hurt feelings and resentments, makes the effort worthwhile.
---